Gleanings – Best Till Last!
After Epiphany, January 7, 2013
John 2:1-11
"But you have kept the good wine until now."
In the story, the better wine had come later in the affair. Poor or lesser wine was served first. The good or better wine followed. Chronologically speaking the statement makes perfect sense.
But John, as opposed to Matthew, Mark and Luke who are more concerned with that which is chronological, is concerned with the theological. In Jesus, the best that is coming has come. All else is inferior by comparison.
Instead of the Law and those churchy folks who would lord it over us, we get the good wine last. Rather than MD 20/20 (which comes in a variety of flavors, few associated with the history of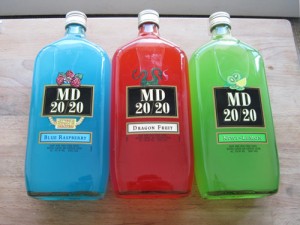 wine) we get a Silver Oak cabernet. Theologically we get grace. We are loved in spite of who we are. We get a Savior who is less interested in protocol ("My hour has not yet come.") and more interested in meeting where we are where we have real need ("true" as opposed to "felt" – I feel like I need a restored 67 Mustang. Jesus likely thinks otherwise.).
So instead of Law and the proverbial Damocles sword over my head and the anxiety it produces, I get love in spite of who I am. That's grace! I can live a life of greater integrity because I can admit who I am, a sinner. I can rip off the façade of this house and reveal what is inside because I am loved in spite of it and I can rest assured there is power to transform it.
That is revolutionary. History really did turn on the hinge of a Bethlehem stable.